---
Agape Foundation is an NGO, registered in 2008 as a Charitable Trust, that works for the well-being of the downtrodden/vulnerable sections of the society, especially women, children, the elderly and tribals/rural in Dharmapuri district through health, education and community development.
Agape Foundation was started in Dharmapuri district because of its indicators of being the most backward district in Tamil Nadu. This is because it is the least developed district with the highest rate of female infanticide, abortions, suicide, human trafficking, HIV, TB, prostitution, alcohol and drug addictions, and child marriages, as well as the lowest literacy rate and driest ecology. Agape Foundation has identified the need for special and focused intervention to promote human development, especially amongst women and children.
The Organization therefore, chose to focus on the development of the oppressed and overlooked communities of the society with a special focus on general health and the treatment and prevention of infectious diseases like HIV/AIDS and Tuberculosis (through Karunai Health Center); Empowerment and Sustainable development of Tribal groups (through the Alpha Tutoring Center and community projects); Counseling and Empowerment of Women and Men against Gender-based violence (through the Anti-Human Trafficking Projects); and Education, especially for girl children (through Alpha International School).
---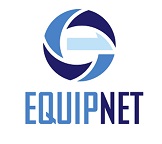 If you have any questions regarding your online sponsorship, please contact EquipNet directly at

(925) 478-4320

or

e-mail

us at accounting@equipnet.org.
---