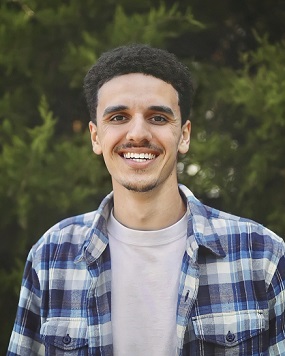 Andrew Huston
Hello! I am Andrew Huston, serving full-time missions with YWAM (Youth With A Mission) in Kona, Hawaii!
I was led to help serve them during my time in their discipleship training school in 2021. It was a beautiful time of refining and growth, for I believe It was preparation for the next season to come. Which is now here!
Starting April 7th I will be a part of Ywam's Engage DTS with a team of passionate Christ followers focused on guiding the coming students best we can to the goodness of the Lord. Through 3 months of multi-topic lectures we are there to help pour into the students and be there for them through times of vulnerability and strengthening! Then we are blessed to take them out to serve on missions trips all over the world for the remainder of 3 months. Practicing and seeing first hand what everyday life as a Christ spreader means, no matter the environment.
Would you prayerfully consider supporting me with prayer and finances, to see Gen Z grow a passion for spreading God's truth and love wherever they go!
Andrew

You may also give by check, if you like. Please make checks payable to "EquipNet" and make sure you include my account Equip3748 in the Memo Section on the face of your check.
Please mail to: EquipNet, P.O. Box 860 Alamo, CA 94507