---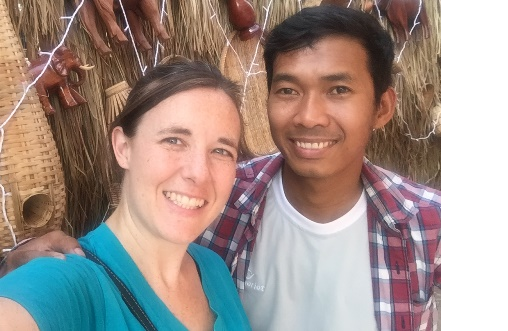 Angela Sommers
Angela and Michael are living and serving in Phnom Penh, Cambodia. Angela is originally from the United States and Michael is Cambodian. Partner with us to bring the hope of Christ to the nation of Cambodia!

With a population of over 15 million, Cambodia is the 70th most populous country in the world. The official religion is Theravada Buddhism, which is practiced by 85% of the population. The country faces numerous challenges and sociopolitical issues, including widespread poverty, pervasive corruption, lack of political freedoms, low human development, and a high rate of hunger.

Angela works with the organization Flame Cambodia, providing educational opportunities for slum children. She works with the Khmer staff to improve the programs at the children's activity centers and build the capacity of the teaching staff. Michael mentors and teaches young adults and is country director for Save Each One, a medical outreach organization.

If you would like to know more about our ministry visit www.flamecambodia.org or www.saveeachone.org. Feel free to contact us at sommersangelanicole@gmail.com.