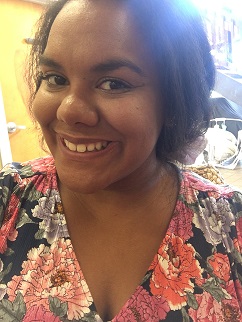 Angelia Battle
I am Angelia, a friend of Jesus. Born and raised in New York, USA where I grew up singing and dancing for Him. As I grew up I began to prophesy and preach the gospel. Quickly I noticed a difference between the western way of church, and what God told us the church is. I set out to train in missions to help bridge that gap worldwide.
During missions field-training school in 2021 I was assigned to go to Kenya and complete the rest of my training in the field. There, our team helped lead over a hundred people to Christ, plant a church, see healings, and watch God multiply His work in us. Five Kenyan young adults signed the dotted line to receive mission and discipleship training immediately after our time together. As they were packing to travel (for the first time) to a neighboring African country to preach the gospel in missions abroad, we headed back to the states to graduate. Seeing them gripped for the salvation of their own people, as a result of our partnership with God, changed my life forever.
After I graduated from my own missions training school at the University of Nations in Kona Hawaii, I knew I was going to be a missionary for the rest of my life. One thing after the next, the Lord helped me lay my life down on the altar, again. Job opportunities, college degree, my church, my family, my savings, and my entitlements in the world. What happened felt like a new level of citizenship in the kingdom.
Here I am, staffing a missions training school and leading a team of mission students from university to the field. Arms high in the air, in worship, surrender, and adventure. I'm here today because of my partnerships. My partnership with God, guiding and leading me, partnership with the church, sharpening and supporting me, and partnership with the lost. I fully believe that through my partnership with Jesus, He has led me to make a vow to the lost. A vow to seek and introduce them to their savior. God refers to us as his hands and feet, and that we are as he is on the earth. We know that Jesus came to establish the church and to seek and save the lost. So here I am, send me, I will go.
That kind of vow of relationship is what propels the great commission forward, and today I'm asking you to join the initiative. Partner with me and God as he has sent me to preach the gospel to all nations, baptizing them in the name of the father, son, and holy spirit. Who helps keep us from conforming to the world, and allows us to faithfully be transformed into His likeness.
In this I'm asking for your help. Will you help send me to do the great commission? Let's accomplish the will of God in the nations together. Below is the website to my newsletter with updated information on my travels. As you scroll further you have the opportunity to sow into what God is doing in the nations! Our finance goal is to generate $3,000 in monthly support as I go long term to Kenya, Africa. To give, click the appropriate button below.
Thank you for your prayer, and consideration -- much love,
Angelia Battle
Full-Time Missionary
Phone:716-489-4133
Email: angelia.battle@uofnkona.edu
Site: www.facebook.com/groups/1080819522439883

You may also give by check, if you like. Please make checks payable to "EquipNet" and make sure you include my account Equip3590 in the Memo Section on the face of your check.
Please mail to: EquipNet, P.O. Box 860 Alamo, CA 94507