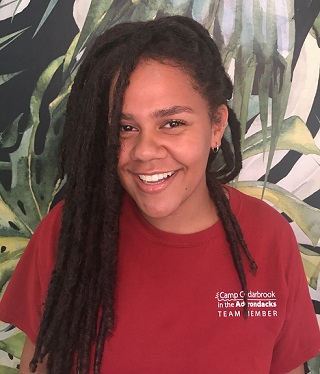 Anna Berkmans
Family! Hi, I'm Anna!
If this year has shown us anything it's that we need people, we need hope, and we need help.
What I know is this - Jesus sees your pain and he's not unmoved by it. Jesus IS the solution, and he is sensitive. I want to partner with God to see heaven brought on earth. God has gripped my heart to see my generation saved, discipled, and inspired to reach their families, workplaces and the world through the radical power of love.
This October I'm moving from NYC across the country to join the Circuit Riders in California. Circuit Riders is a grassroots movement and missional community focused on saving the lost, reviving the saved, and training them all. They go on tours around America and partner with local believers to meet the needs of the community. They carry the culture of the bible and hold back nothing to see lives changed by the truth of the gospel.
I want you to be a part of this! I invite you to invest into my life and what God is doing through it. It would be my deep honor to partner with you to see Jesus receive the reward he is worthy of! Will you join me?
"How, then, can they call on the one they have not believed in? And how can they believe in the one of whom they have not heard? And how can they hear without someone preaching to them?"
Romans 10:14

You may also give by check, if you like. Please make checks payable to "EquipNet" and make sure you include my account Equip3597 in the Memo Section on the face of your check.
Please mail to: EquipNet, P.O. Box 860 Alamo, CA 94507