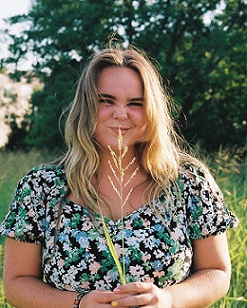 Anna Peterson
HEYO!
If you're here, you probably already know me but if not! I'm Anna Peterson and I'm a missionary!!
When I was thirteen the Lord opened up the doors for me to start doing short-term missions and it sparked something within me where I KNEW with everything within me that this is what I was made for.
NOW, the Lord has called me to do full-time missions with YWAM (Youth With a Mission) Circuit Riders in Huntington Beach, CA! Circuit Riders heart is to save the lost, revive the saved, and to train them all. I'm so excited to partner with their heart and their calling because I truly believe we as the church, we're never meant to stay put.
Every time someone met Jesus and had an encounter with Him He ALWAYS told them to "Go and preach the gospel".
Circuit Riders trains people just for that, whether it's in the mission field full time or the workplace, you were made to preach the living and breathing gospel that is within you.
Just like the woman at the well, she told everyone in Her town about the man Jesus that she had encountered, why aren't we doing that today?
We are at a point in our generation where everyone is leaving the church. Some people have been burned by the church or they lived off of their parent's religion and they don't plan on coming back. So it's our turn to come to them! It's what Jesus did, it's what the disciples and Paul did, and it's what I'm getting the privilege to do.
My generation doesn't know that there is a love that can free them, that there is a love that fulfills every desire, a love that saves, and they need to know. How could we not tell others about Him?
While I'm with Circuit Riders, I'll start with 3 months of Gospel training, which is learning how to preach the gospel wherever I'm at and putting it to practice daily. Whether it's on a stage, in a gas station, or an elevator, I'll be prepared to talk about the FULLNESS of the gospel and evangelize. After that, I'll go on what they call "tour". What that entails is living out of a backpack for 4 months and traveling from university campus to university campus preaching the gospel, helping with non profits in the area, going to high schools, and hosting worship nights!
This last fall semester my friend toured with the Europe team and they saw 6000 people saved! People are hungry, they just haven't heard and experienced the good news.
With doing missions full time that leaves me with no room to work and I'll have to rely on what I call prayer partners, it's the financial support and prayers of people like you!
By doing this I want you to know this isn't just a monthly income to me but a relationship. I genuinely want to be invested in your life, and I want to know how I can be supporting you whether it be with my time, prayers, or phone calls. Whatever it may be, I want to be just as much, if not more invested in your life just as you are invested in me.
To be honest, asking this scared the heck out of me, simply because it feels so against the grain but it's biblical, the Levites had no earthly portion so they had to rely on the 10 percent from the Israelites. Paul relied on the church for support and when he did his work, it was the proof of how genuine his love for the church was and that he wasn't using them.
Last and most importantly, it's what Jesus did and if Jesus was humble enough to rely on others, why am I not?
If you would like to meet with me and hear about the crazy story behind the "why Circuit Riders" let's get some coffee!! Feel free to DM on instagram @ i_love_jesus_yes_i_do or text me @ 6822281085.
OR if you already know my story and would like to prayerfully consider how much to monthly support me you can scroll down and put the amount there!!
LOVE YOU
Anna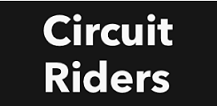 You may also give by check, if you like. Please make checks payable to "EquipNet" and make sure you include my account Equip3901 in the Memo Section on the face of your check.
Please mail to: EquipNet, P.O. Box 860 Alamo, CA 94507