Arielle Graham
Hi! My name is Arielle Graham, and I am a missionary with Circuit Riders!
The mission of Circuit Riders is to save the lost, revive the saved and train them all. That's our heart cry for this generation, to see as many young people dedicate their lives to the Lord and glorify Him in everything we do. During the fall, we spend time ministering on campuses in Southern California, get training on how to use our talents and abilities to glorify God and grow in our relationship with the Lord while being surrounded by passionate young creatives whose hearts are to see the lost saved.
During the Spring, in teams we will head out on an international tour called Carry The Love, visiting college campuses where we host worship nights, share the Gospel, pray for the sick and gather all the catalysts on that campus to invite everyone to love like Jesus wherever they go. We have seen hundreds dedicate their lives to Jesus and immediately get activated to share the Good News! We believe that no school is too lost and no heart is too hard for Jesus to breakthrough.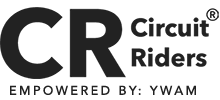 Would you partner with me and believe for breakthrough to see a generation saved? If you have any questions or would like to chat about this ministry, email me at ariellefgraham@gmail.com.
Thanks,

Arielle Graham