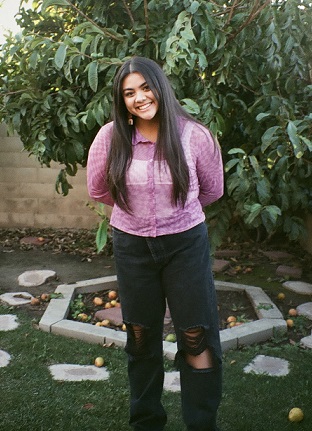 Ar'riel Caguimbal
Hey friends, I'm Ar'riel Caguimbal!
I am a full-time, modern-day missionary, traveling across America and the nations of the earth! I am currently serving a nonprofit organization called YWAM (Youth With A Mission).
I am part of a global network called, Brave Love Women. Brave Love Women started as a gathering of just 30 women in a garage in Huntington Beach, California. Brave Love has now grown into a network reaching thousands of women across the globe to activate women in their everyday life. As Brave Love, we want to see women awakened in their identity and to break silence off their voices and lives. We realize that the majority of the global church is women. When we look at the needs of the world, we cannot consider our frailty or lack. We want to see women activated and catalyzed. We encourage women through the story of Deborah, out of Judges 4 & 5 in the Old Testament, and the life of Jesus Christ.
"Gone are the days where we will speak of female world shakers as a thing of the past."
My fire and passion towards Jesus had grown tremendously the past few years. In 2020 I did a DTS (discipleship training school) through YWAM, in Kona, Hawaii, with a school called Fire & Fragrance. As a student, I got trained and equipped to live a lifestyle surrendered to the Gospel. In three months, I was willing to go anywhere for the sake of the Gospel and to see people in the nations share that same passion. While in Kona, I fell in love with the base and the inheritance that it carries. I decided then that I wanted to be a long-term missionary in the nations of the earth.
In 2021, I decided to join another nonprofit organization called Circuit Riders. Circuit Riders (CR) is empowered by YWAM and is like a sister organization of Fire & Fragrance. Circuit Riders motto is, "Save the lost. Revive the saved. Train them all." Circuit Riders focus on college aged people, and we travel to universities to do exactly what their motto says. Brave Love does the same exact thing, but we specifically only have gatherings with women and preach the message of Brave Love. CR is where my Brave Love journey began. I joined as part of the Brave Love staff to pioneer the movement. This was the first official team in America since the garage moment about 10 years ago.
Currently in 2022, I am in a full circle moment. The Lord switched up my plans of staying with CR, to leaving CR. I left CR in December of 2021 on a word of the Lord to go back to Kona, Hawaii. I joined YWAM as a student and now I am rejoining as a movement leader for a national women's movement. The Lord has called me to still be a part of Brave Love Women, but a different expression of the movement. Instead of America, my focus will be the nations of the earth. I want to see women become unashamed for the Gospel and have their identity rooted in God. I want to see the message of Brave Love become an everyday lifestyle and become a part of your DNA, instead of a good message that gets lost in your voice memos.
Would you prayerfully consider partnering with me financially to see this generation of men and women awakened in their God given identity and live a lifestyle surrendered to the Gospel?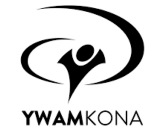 Thank you so much for investing in me so I can invest in others!

Ar'riel
You may also give by check, if you like. Please make checks payable to "EquipNet" and make sure you include my account Equip3459 in the Memo Section on the face of your check.
Please mail to: EquipNet, P.O. Box 860 Alamo, CA 94507