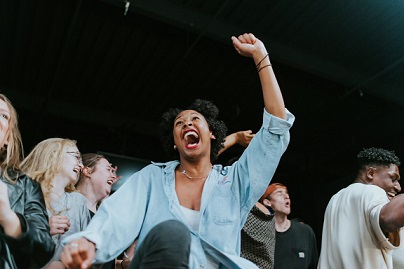 LaThania Barrett
Hi, I'm LaThania! I am a full-time missionary on staff with Circuit Riders. It is a privilege to give my life to see my generation set free from sin and on fire with the love of Jesus.
Circuit Riders is a grassroots missions movement (empowered by YWAM) with a mission to save the lost, revive the saved, and train them all. Our focus is university and high school campuses starting in America, and reaching across the globe.
Within Circuit Riders I have the privilege to serve the Black Voices movement, with the mission to empower young Black leaders to walk in their Christ centered calling, expression, and purpose. I also work with Circuit Rider Youth, training and empowering the next generation to reach their peers with the gospel.
More than anything I want to see young people know who they are in Christ and radically pursue Him first, and then the things He has for them. I want to see revival in the inner city, and missionaries sent from the hardest and darkest places.
Thank you for partnering with me as I reach my generation!
LaThania

You may also give by check, if you like. Please make checks payable to "EquipNet" and make sure you include my account Equip3355 in the Memo Section on the face of your check.
Please mail to: EquipNet, P.O. Box 860 Alamo, CA 94507