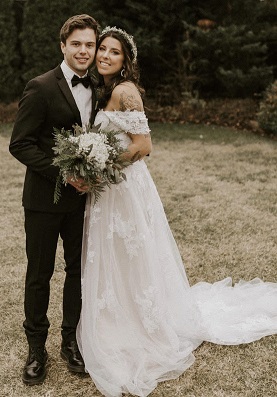 Luke & Baylee White
Hi!
We are Luke and Baylee White. We work with Youth With A Mission. We believe in the championing and discipling of young people in our generation. Our heart is to see orphans come home and to live in the abundant life that is available to us as Sons and Daughters.
We are first and foremost a Son and a Daughter ourselves. We understand that the only way we truly have anything to give is to first receive and abide in the radical love of the Father. We get the privilege of helping lead a ministry called 'Messengers'. We train and equip hundreds of students and staff on our campus with practical tools of communication, evangelism and how to multiply kingdom culture in the nations of the earth.
We are so blessed by all of you who come alongside us prayerfully and financially in this journey.
Thank you,

Luke & Baylee
You may also give by check, if you like. Please make checks payable to "EquipNet" and make sure you include my account Equip3258 in the Memo Section on the face of your check.
Please mail to: EquipNet, P.O. Box 860 Alamo, CA 94507