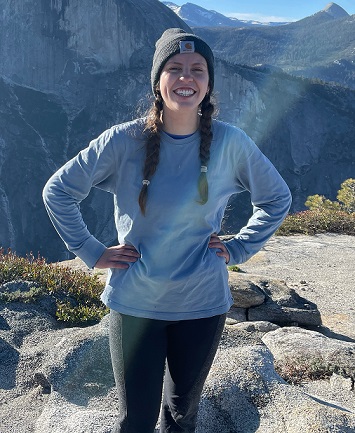 Bethany Cox
Hi, my name is Bethany and I am beginning full-time ministry with YWAM (Youth With A Mission) in Lausanne, Switzerland!
As an organization, our heart is to equip people to grow in their relationship with God and share the gospel throughout the world. We train people from all nations to embrace a ministry vision for their world. We live to know God and to make Him known.
I have the honor of joining the staff team in Lausanne and specifically leading students through our outdoor discipleship training school. I did this school in 2018 and it was a foundational part of my life where the Lord met me deeply in new ways. God has been faithful in His leading in my life and I am so excited to begin ministry in this capacity. I long to see people understand the love of God and allow Him to shape and transform their lives. I am also love the outdoors and the way the Lord teaches us, blesses us and makes Himself known through His creation. I also believe it is a beautiful opportunity for challenge, growth and community.
Would you prayerfully consider partnering with me financially and in prayer that Christ would be made known among the nations?
Thank you for investing in me and in His kingdom,

Bethany
You may also give by check, if you like. Please make checks payable to "EquipNet" and make sure you include my account Equip3557 in the Memo Section on the face of your check.
Please mail to: EquipNet, P.O. Box 860 Alamo, CA 94507