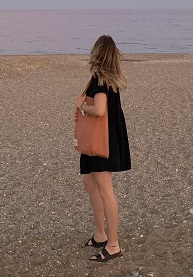 Betty Lou
Hey there!
I am a student and full-time worker, bursting with excitement to share the love of Jesus!
I believe that I have been called to love, train, and disciple people that do not have a relationship with Jesus. I plan on using the gifts I have been given to extravagantly love those around me. I cannot wait to serve others, learn new things, and deepen my relationship with Christ. I am currently building my financial support team! I am looking for people willing to partner with me financially so that I may be able to spread the love of Jesus!
Would you consider partnering with me in prayer and financially to see nations transformed and lives set free?
Thanks!
You may also give by check, if you like. Please make checks payable to "EquipNet" and make sure you include my account Equip3579 in the Memo Section on the face of your check.
Please mail to: EquipNet, P.O. Box 860 Alamo, CA 94507