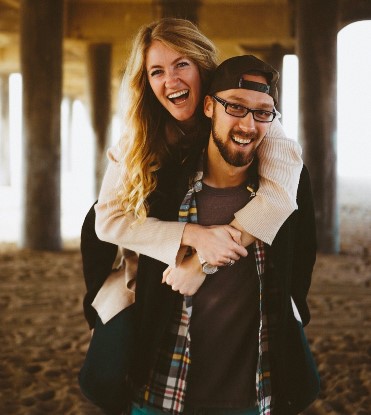 Brad & Victoria LaChapell
What's up friends and family! We are so excited about what Jesus is doing in our day! Thank you for considering joining our financial partnership and prayer team!
During university, Brad and Victoria each had significant encounters over God's love for the nations and for our generation. They saw the need - from the university campuses of America to the most unreached people groups in the nations - and had to respond. They each gave a 'Yes' to Jesus to go anywhere, no matter the cost. This 'Yes' led both of them to join Circuit Riders (YWAM) - where they met, fell in love, got married, and now continue to serve together!
Circuit Riders is a non-profit organization and team of missionaries who work on 300+ universities each year through the Carry The Love, Black Voices Movement and Brave Love tours. We do worship events, seeing thousands of students meet Jesus, spend time training leaders, and help to unify churches and campus ministries to pray and reach their campuses with the Gospel.
This work has expanded internationally into nations across Europe, Africa and even the Middle East. Each summer, we host 7-10 day discipleship schools in multiple nations around the world - empowering university students in their own nations to preach the gospel, gather their generation and reach their campuses, cities and nations.
Brad and Victoria's vision is to love Jesus and the lost with zeal, to preach the Gospel with boldness, and to empower a multi-ethnic, international generation of leaders to do the same - until all have heard.
Join our team!
Our work reaching University campuses with the Gospel and leading teams of missionaries across the world is made possible through the investment of others! Would you join our team in one or both ways?
Financial Partnership - Monthly or

One-Time

Gift - Brad and Victoria's

Long-Term

Goal is to build a team to give a total of $5,000/month.
Prayer Team - We felt God is leading us to build a prayer team of 100 committed friends who would help carry what God is doing through our ministry in prayer.
Reach out to us directly any time at 920-246-5398 (Brad) or blachapell23@gmail.com! We are so grateful you're a part of our lives! All for Jesus!



Brad and Victoria
You may also give by check, if you like. Please make checks payable to "EquipNet" and make sure you include my account Equip2104 in the Memo Section on the face of your check.
Please mail to: EquipNet, P.O. Box 860 Alamo, CA 94507