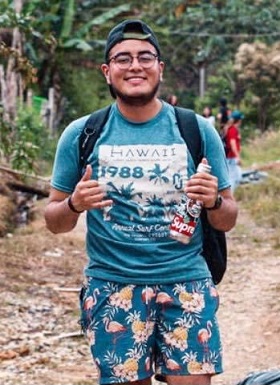 Caleb Morales
Mi nombre es Caleb Morales nací y crecí en Ciudad de México, actualmente tengo 25 años y vivo en Mazatlán Sinaloa Mexico, Dios me permitió estudiar leyes y tener un título de abogado, hacer una maestría y bastantes cursos especializados en leyes, pero eso no es importante, todos esos títulos los tengo en poco, poniendo el título y el mayor grado cómo el de ser Hijo de Dios, cuando decidí dejar todo por seguir los sueños de Dios, me ha llevado a tomar decisiones valientes y a ser más íntimo y cercano a él, ha afirmado mi identidad como hijo y sus propósitos en mi, cuando Dios me llama a las misiones de tiempo completo a las misiones lo hace con proverbios 24:11-12.
"Rescata a los que están injustamente condenados a morir, sálvalos mientras van tambaleando hacia su muerte. No te excuses diciendo: <<Ay, no lo sabíamos>>. Pues Dios conoce cada corazón y él te ve. El que cuida tu alma sabe bien que tú sabías. Él pagará a cada uno según merecen sus acciones."
Proverbios 24:11-12 NTV
Y ¿Cómo no ser obediente a su propósito? ¿Cómo no ir por los no alcanzados?, ¿Quien irá por los que están injustamente condenados a morir por el pecado, sin conocer a Cristo?, justo yo me preguntaba eso, pero también yo quiero ser una respuesta a esas oraciones a ese ruego del corazón del padre. Quiero ser las manos y los pies de las oraciones, por los no alcanzados.
Es increíble saber que cuando Dios me llamo yo llegue a pensar que era tan solo por unos meses, una mañana yo pregunté a Dios, ¿Cuánto tiempo quieres que te sirva en misiones? Honestamente es una pregunta difícil y que yo quería hacer, porque es difícil dejar tu hogar, tu familia y amigos, tu iglesia local, en mi caso un trabajo muy bien pagado y estable, por supuesto una vida llena de comodidad. Cuando el Señor me respondió, su respuesta fue, ¿Porque quieres limitar tu tiempo en mi tiempo? Para mi fue bastante directo e impactante.
Ahora soy un abogado que el título que menos le interesa es el profesional, el título el cual me alegra recibir es el de hijo Obediente, se que Dios va a disponer de esa herramienta importante para hacer crecer su reino.
Mi primer viaje de alcance internacional fue al hermoso país de Colombia, pude ver gente hermosa tal como los ve Jesús, gente llena de imperfecciones pero lista para escuchar y se transformados por Dios.
Pero la visión continua, eso es lo que me encanta de oír la respuesta de Dios, diciendo ¿Porque quieres limitar en tu tiempo?, Dios ha puesto en mi corazón un ferviente deseo por seguir los latidos de su corazón, de continuar trabajando para él en misiones, La mies es mucha y los obreros pocos.
Actualmente la visión que Dios me a encomendado es continuar trabajando en entrenamiento de estudiantes en la DTS Burning hearts, donde guiamos a los estudiantes a desarrollar una búsqueda íntima con el Señor, a través del hambre pasión fuego santidad y pureza, dentro de la visión está el llevar a los latinos a las naciones y en un lapso de tiempo no tan largo llevar equipos al mundo musulman, pero todo esto requiere de capacitación aprendizaje de una nueva cultura, desarrollar nuevas capacidades que Dios me permite aprender como staff en de lo que ahora llamo casa Ywam Mazatlán.
That the man of God may be perfect, equipped for every good work. 2 Timothy 3:17. Perfect and equipped for what? Why? Because God seeks to perfect his children, his workers and laborers to reap the harvest.
As I shared with you the vision a few verses ago, I find myself training and preparing myself to continue in perfection in the mission that God has for the unreached, and I want to invite you to join and invest in the kingdom, join and make treasures in heaven and invest in the unreached, in the vision that God has given and in my ministry, as Christians and as missionaries we must understand and be prepared in everything, to respond.
I am currently working in homes of hope, in training students and serving in a ministry called cerro del ocho, where every Thursday we work with a community that has been hit by violence and drug trafficking and we can see lives transformed in adolescents, children and adults. God has put compassion in my heart for a sector of society that is not so loved in Mexico, such as the police, therefore I meet continually to pray and talk with them about the value they have with God, I am preparing myself in areas such as construction and maintenance, besides receiving classes, one of the ways in which you can support me is by praying for me, for my ministry, for the unreached and for God to add more missionaries to his work, the other way in which you can support me is in finances, to cover my monthly needs I need 500 usd, which covers my rent, personal needs, staff contribution, transportation, and support to other missionaries among other things.
One more way you can support me is by committing monthly financial support...I want to be the hands and feet of your prayers...
But this is not all, I want to get to know you, I want to share with you the vision that God has given me and join in your vision, I am also interested in you, I would like to pray for you, for your family, for your finances, for what you are doing, and for those battles that you are even fighting and fight with you.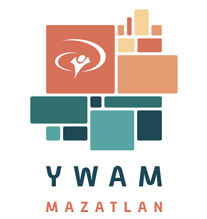 Thanks!

Caleb
You may also give by check, if you like. Please make checks payable to "EquipNet" and make sure you include my account Equip3606 in the Memo Section on the face of your check.
Please mail to: EquipNet, P.O. Box 860 Alamo, CA 94507