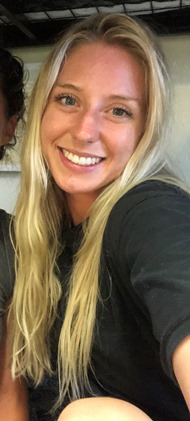 Carly Ridings
Hi! I am stepping into a new season where I will be serving in full-time missionary with YWAM Circuit Riders. CR is a YWAM-birthed ministry that exists to save the lost, revive the saved, and train them all.
I have stepped out in faith and quit my full-time job at a design agency here in Newport Beach to serve on the media team with Circuit Riders! I will be helping specifically with Brave Love, a message that changed my life and has gripped my heart and something I am so passionate about.
Brave Love Women are solution focused vs. self-focused. We are a network of solution driven Women who work together to create long-term solutions to "needs" around the World.
We believe that Women are the catalyst for global solutions. We want to see an entire generation of Women rise to their God given assignment to shape history. I am honored to serve on the media team developing graphics and working on the website for people around the world to have access to the message of Brave Love!

Caroline