Casey Martin
Hello! My name is Casey and I am on staff with the Circuit Riders in Huntington Beach, California.
The original Circuit Riders were a band of evangelists who were driven by the radical love of God. They rode on horses around America in ministry "circuits", inspiring a massive wave of evangelism and salvation called the First Great Awakening in the 1840s.
As modern day Circuit Riders, we are called to preach the gospel with boldness and grit, focusing on those in our generation. We maintain their strategy of consistent, periodic travel across America to engage local college campuses, communities, and churches with the simple gospel and offering training opportunities based on the simple teachings of Jesus. The goal: see 8 million Americans saved and 200,000 missionaries sent out for the gospel from right here in the US.
I believe in this vision because it is through CR that I truly met Jesus and had the course of my life changed forever. I am now a missionary committed to this movement of young missionaries criss-crossing America to spread the Good News of God's love because I was a local leader who was empowered by their work!
My role as part of the training team at CR is daily discipleship with students who move to California to be activated and trained in the gospel. I will be living with roughly a dozen female students, working as part of a team to pray, intercede, and create cultures in the house that reflect the cultures of Jesus. We as leaders are "on call" 24/7 to lead these women through freedom, personal breakthrough, and whatever else it takes to see them leave with a deeper understanding of and devotion in their love for Jesus.
We are preparing this generation to hit the streets of America running, with hearts on fire for the lost and the hurting in our nation and beyond. We are providing them the practical tools they need to live out their relationship with God for the rest of their lives and to spark revival wherever the Lord places them. I know this story well because it is my story.
A heartfelt "Thank you!" to all who responded to my ask and landed on this page! Your investment will be directly supporting not only myself, but many others who will be touched through my ministry. Thank you for making all of this possible; I truly could not fulfill this call without my supporters backing me every step of the way.
May God bless you as you give!

Casey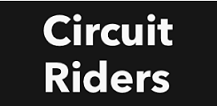 You may also give by check, if you like. Please make checks payable to "EquipNet" and make sure you include my account Equip3443 in the Memo Section on the face of your check.
Please mail to: EquipNet, P.O. Box 860 Alamo, CA 94507