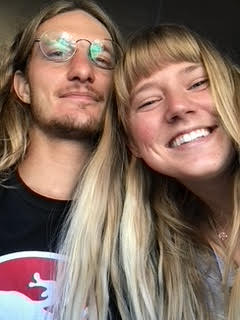 Cate McGinnis
Cate's calling is people! Her passion is surfing, and after doing the Surfers Discipleship Training School in 2018, she saw the two combine into ministry. Cate committed to three years with YWAM Perth to help serve in many different ways. She has since been involved with surf ministry and evangelism ministry, Youth ministry (NexWave), and Kitchen Ministry helping to feed the 500 people on base at YWAM Perth.
Her next ministry will be 100-Evangelists which is completely focused on evangelism like online, street and helping the poor and needy. Cate plans to continue to do more, Her future goals are to take part in the School of Evangelism, and eventually help pioneer a new YWAM base in Margaret River, Western Australia.
Cate McGinnis is currently engaged to Ivan Sieber, a Swiss man she met inside of YWAM. Together they hope to be missionaries long-term. Their hopes together are to reach the nations with the Gospel of Jesus!