Christian Tenguan
Aloha! I am Christian Tenguan!
I will be partnering with New Hope International to help inspire and equip the next generation in Japan. My goal is to see the church of Japan overflowing with young people who will, in turn, become the leaders of the next generation.
I have been serving at New Hope Oahu for the last 6 years with the youth and young adults ministries, where I helped with my first short-term mission to Japan and felt called to serve the young people of Japan. Since then, I have helped with the organization and fulfillment of several mission trips to Japan. With less than 1% of Japan's population being Christian, the 50+ salvations from our mission trips I have seen in the past few years are nothing short of miraculous. Praise God!
During the COVID 19 pandemic, I had the opportunity to organize and promote weekly video interviews featuring young leaders and pastors all across Japan. With over 10,000 views and many young people connecting through our project, It reaffirmed my calling to Japan.
I have committed to serving in Japan to focus on reaching and equipping Japan. A vital part of this will be organizing and producing resources (books, videos, conferences, camps, etc.) to equip Japan's leaders and reach the lost. We believe that the gospel's power will empower a generation to see revival.
Would you prayerfully consider partnering with me in prayer and financially to see a generation saved across the nations?!
Some key things to pray for include;
- Softening of the hearts of the people of Japan
- God's guidance as to when and where in Japan to church plant
- Peace over the Covid-19 situation in Japan
- Quick visa approval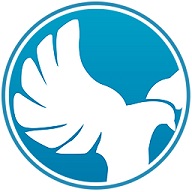 Mahalo!

Christian
You may also give by check, if you like. Please make checks payable to "EquipNet" and make sure you include my account Equip3568 in the Memo Section on the face of your check.
Please mail to: EquipNet, P.O. Box 860 Alamo, CA 94507