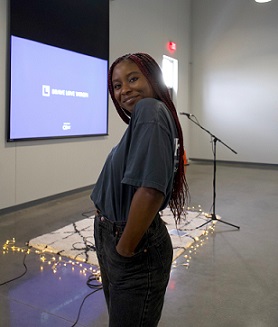 Dara George
Hello all, I am Dara George!
I am a full-time missionary with Circuit Riders based in Southern California. Circuit Riders is a grassroots movement with a missional heart to save the lost, revive the saved, and train believers to share and live out the Gospel.
The Circuit Riders are a non-profit missions organization empowered by Youth with a Mission (YWAM). In 2021 I felt called to Circuit Riders through their Black Voices initiative.
I served Brave Love, the women's movement of Circuit Riders and am now serving Carry the Love Europe. I will be traveling across Western Europe to continue sharing the gospel of Jesus, activating young Europeans for revival. I will be touring nationally and internationally gathering and training young people to fulfill their God given destinies. This includes planning and leading an 8-week tour across Europe, along with international trips to Africa and other nations, and our summer youth camps.
Would you invest in me financially so that the Lord can continue to awaken the next generation to their calling and identity in Jesus Christ?
Financial investment goes directly towards living and travel expenses, as I live on 100% of my supporters' financial blessings. Please partner with me to fulfill what God has for His people. My desire is to reach all people so that Jesus would soon return!
Thank you so much!
Dara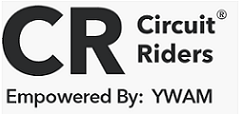 You may also give by check, if you like. Please make checks payable to "EquipNet" and make sure you include my account Equip3618 in the Memo Section on the face of your check.
Please mail to: EquipNet, P.O. Box 860 Alamo, CA 94507