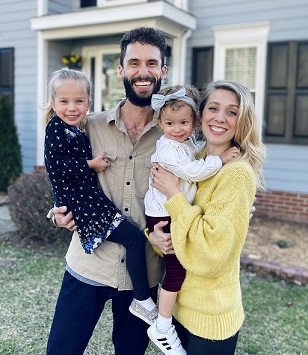 DEVIN & KATE COOGAN
We are Devin, Kate, Rylee & Tory Coogan. Thank you for visiting our page!
Our story is simple: we're a young family overflowing with love & joy for Jesus Christ. Since 2013, we've been on mission to see cities awakened with the unequivocal power of the Gospel, through our most precious Holy Spirit. We hold the conviction that America's hour of revival & reformation has arrived, and the Nations ready for harvest. In 2021, we sold our house and belongings--embarking on the evangelism-driven Jesus People Tour with the Circuit Riders [Huntington Beach, CA].
Together, we've begun a mobile-missions-expedition across our country to see the "lost saved, the saved revived, and all of them trained." We will continue our remote-work in music & design to see God's Kingdom further advance in our fields--while simultaneously evangelizing and discipling as we go.
We believe this nation is ready for a Harvest. With lives laid down, we've answered His call... a love-revolution is rising up as the Good News is shared!
If you also have a longing to see America & the nations saved, revived and trained, would you consider participating? Step with us onto this mighty wave of evangelism across the USA!
Your faith, expressed by sowing financially and with prayer, will make a dramatic impact. The Jesus People... coming to a city near you!
Devin & Kate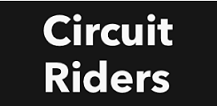 You may also give by check, if you like. Please make checks payable to "EquipNet" and make sure you include my account Equip3527 in the Memo Section on the face of your check.
Please mail to: EquipNet, P.O. Box 860 Alamo, CA 94507