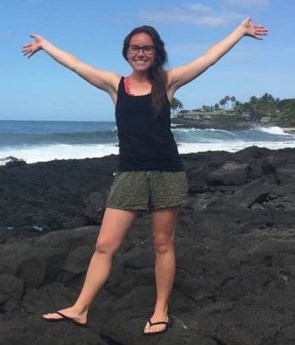 Elyssa Fielder
If you had told me one or two years ago that I would be moving to Hawaii to be a missionary, I would have had a difficult time believing you. "For we are God's handiwork, created in Christ Jesus to do good works, which God prepared in advance for us to do" (Ephesians 2:10 NIV). I may not have known where I would be going, but God did! He called me to long-term medical missions three years ago and it has been a journey seeing this calling unfold. My next step in living a surrendered life to Jesus is staffing the Youth with a Mission (YWAM) Medical Discipleship Training School (DTS) in Kona, Hawaii.
God has made me to be a discipler- to come alongside Jesus followers and encourage them in their walk and relationship with the Lord. He also directed me to the nursing profession where I am able to show and share the love of our Heavenly Father with my patients through compassion, education, and meeting physical needs.
Serving with the Medical DTS allows me to utilize the gifts God has given me, for the purpose He has given them to me- His glory! I will be mentoring and teaching our students in Hawaii for three months during the lecture phase of the school, then I will be heading abroad with one of the outreach groups on a two month medical mission. With your support, I will be able to walk out my purpose. THANK YOU for coming alongside me to transform lives by sharing the hope of Jesus, healing the sick, and empowering people to be the person God created them to be!

Donations are tax deductible for United States citizens; I will receive 95% of a donation given by check/debit card and 92% of a donation given by credit card. Thank you again for playing an active role in the Body of Christ. "The Lord bless you and keep you; the Lord make his face shine on you and be gracious to you; the Lord turn his face toward you and give you peace" (Numbers 6:24-26 NIV).