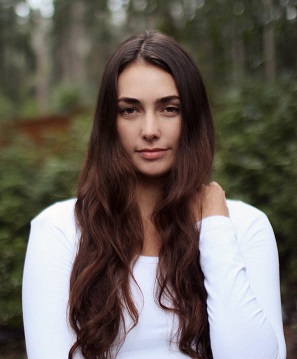 Emily Burns
Hi everyone!
I have been living in Kona, Hawaii for the past couple of months in training to become a missionary. I am a part of YWAM, an acronym for Youth With A Mission. YWAM is dedicated to raising young followers of Jesus and sending them out to the unreached.
I just finished my lecture phase and I am traveling around the West Coast to share the gospel with my team!
After my outreach in March, I am moving back to Kona to continue my mission training and also fishing my degree online. I will be teaching students on how to share the gospel and how to use their voice confidently to share the love of Jesus.
I am very passionate about making Jesus known. Giving my full heart to Jesus has been the most refining, yet most beautiful thing I have ever done. I am so much better his way. He uprooted every bit of bitterness, insecurity, brokenness and shame out of my heart. And he gently filled it with every bit of who he is. I've completely given my life to serving him. I will eventually be moving to a different nation in a few years to work with sex trafficking victims.
If 100 people were to give me $20 a month I would be completely able to do all of this. You can help give to something greater than anything you could imagine. You could help people live with Jesus forever. Would you partner with me?
If so click below and pick to give monthly or however you feel called to.
Thank you!

Emily

You may also give by check, if you like. Please make checks payable to "EquipNet" and make sure you include my account Equip3452 in the Memo Section on the face of your check.
Please mail to: EquipNet, P.O. Box 860 Alamo, CA 94507