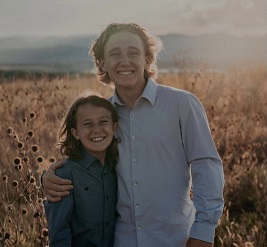 Ethan Goodman
Hi! I am Ethan Goodman, a full time missionary with YWAM (Youth With A Mission) Fire and Fragrance in Kona, Hawaii!
I am a part of an interdenominational Christian training organization called Youth With A Mission. The heart of YWAM is to first know God, then to go and make Him known! We want to see students find God for who He really is and watch as He sends them around the world in His name!
I did my DTS (Discipleship Training School) in Kona, Hawaii in September of 2021. This is where my heart for missions was stirred. Here is where my life was completely transformed for Jesus as I learned how much He loves me, and how much peace and freedom come with a relationship with Him. After the 3 month training phase, I then went on a 3 month missions trip to Mexico where I saw God move in beautiful ways. Giving 6 months of my life to God was the best decision I have ever made.
This is going to be my first year staffing, and I cannot wait to see what the Lord has planned. I can't wait to give back and serve a campus that played such a large role in me finding God in the way that I have. It is so humbling and exciting to be called to staff a school filled with on fire students!

I believe that this school will share the gospel all over the world, but also that this will activate the students to live their lives on fire in their everyday lives and future families. I can't wait!
You may also give by check, if you like. Please make checks payable to "EquipNet" and make sure you include my account Equip3827 in the Memo Section on the face of your check.
Please mail to: EquipNet, P.O. Box 860 Alamo, CA 94507