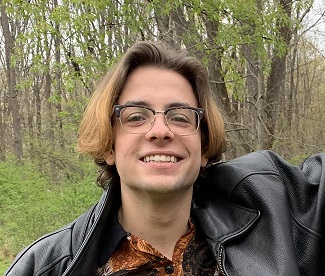 Gabriel Carnuccio
Hello!
My name is Gabe Carnuccio. I am currently on staff with YWAM Kona (Youth With A Mission) Fire and Fragrance. We exist for two main reasons, To know God and to make God known. Our goal is to bring freedom to our students' brokenness, help them develop a relationship with Jesus, and at the same time, equip them with the ability to preach the gospel in almost every scenario.
As members of Fire and Fragrance, we want to represent Jesus in all things we do. We want to forgive like Jesus forgave. We want to serve like Jesus served. We want our hearts to break for the nations, the unreached people groups, and the injustices in this world. We reach to have Jesus at the center of everything we do. Everyone needs a relationship with Jesus whether they realize it or not, so we try to tell everyone about the Good News of Jesus and what he did for us on the cross!
I plan on doing missions for the rest of my life or until God leads me elsewhere. I have lived in the comfort of America for almost 20 years now. There are people all over the world that have to hide the fact that they are Christians and they would be murdered for their faith in Jesus. There are people my age that have lived in bondage and literally slavery their whole lives. I'm done living for myself. I've had my fun. I want to dedicate my life to setting people FREE! Currently I am stationed in Kona Hawaii, where I am preparing to lead a team of around 10 students to the nations for a 3 month missions trip. This is only the beginning of my Journey. After my two year commitment with YWAM, I will be taking the next steps to move to Thailand full time and fight sex trafficking. I'm not sure what God has in store for me, but I want to spend every day for the rest of my life to glorify the Kingdom of Heaven. After I was able to fully understand what Jesus did for me, I realized that nothing else in this world matters. I will go to the hardest and darkest places on earth to reach the unreached.
I am looking for people to partner with me and join my team through supporting me prayerfully and financially. I am seeking monthly supporters but anything helps. My goal is to receive about 2000 dollars a month for my financial needs moving forward as a missionary. This money will be used for my everyday living needs and fees for missions such as transportation and ministry costs. Donations through EquipNet are tax deductible as well. You can also support me via Venmo @Gabe-Carnuccio or Cash App @$GabeCarnuccio or you can send a check written out to me to 75-5851 Kuakini Hwy #471, Kailua-Kona, HI 96740.
Thank you! Love y'all. I look forward to hearing from you guys.
Gabe Carnuccio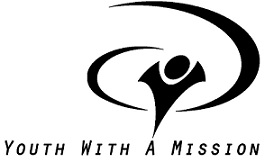 You may also give by check, if you like. Please make checks payable to "EquipNet" and make sure you include my account Equip3609 in the Memo Section on the face of your check.
Please mail to: EquipNet, P.O. Box 860 Alamo, CA 94507