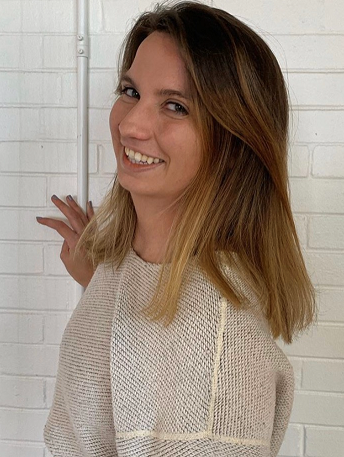 Gabrielle Rose
Hi, my name is Gabrielle Rose,

I finished my degree with UT Austin this year and now my full-time job will be missions with a group called Circuit Riders. Their heart is to see the next generation saved, revived, and trained specifically at college campuses. (https://crmovement.com/)
Why specifically college campuses?
In college, Jesus changed me from a church kid that was selfish and hard to a daughter in relationship with Him seeking His will. God has a heart for the universities, especially the ones that everyone else just sees as lost, like UT Austin. He has put the desire in my heart to go and love these people, at this crucial stage of life. He wants to teach the people who have never believed that they have a Father who cares for them. Then to equip all believers to go out and to continue to share this message to the ends of the Earth. These university students that will go on to be the next innovative scientists, political thought leaders, authors, and teachers etc need to know Him.
What does that look like?
Oct-Dec: Moving to Huntington Beach CA and attending a discipleship training school to better learn the word of God, do evangelism across CA colleges, and how to better use the speaking skills the Lord has given me.

Jan-April: Using what I learned at the school, to be able to love, train, and equip university students around the US to know Jesus and share the Gospel.

I ask you to be praying for me, my team, and the students we will be reaching and for the next great awakening to ripple across the US and beyond.

This will be my Full-Time job so my salary is 100% based on donations from you and people like you. I humbly ask you to give however and whatever amount God would lead you to either through a one time or monthly donation below.

Thank you so much!

Gabrielle
If you have any other questions, you can email me at gabbyrose35@gmail.com.