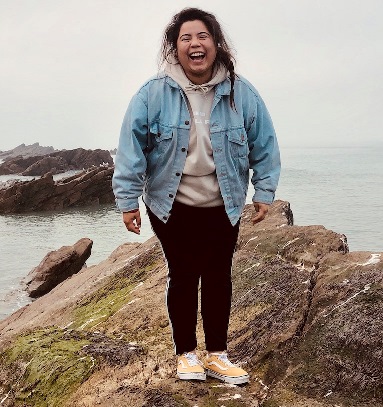 Genesis Granados
Hi there! Thanks for checking out my profile. My name is Genesis! My most frequently asked question with my name is, "is your sibling named exodus?" To answer this burning question you may have... the answer is no. His name is Daniel.
Guys, NEVER in a million years would I have guessed that I would be a full-time missionary. I didn't see this coming! I was just signing up for a couple of months, but the Lord had other plans. I even wonder, "how did I get here?" The short answer to this comes down to one question: "Which areas of my life am I making decisions out of fear and not faith." The first thing that popped into my mind was becoming a missionary. I felt that tug in my spirit to jump in and do it, but my biggest fear is that I would be riding the struggle bus by jumping into missions. The Lord, however, changed my heart, and has called me to jump on staff with Circuit Riders.
I am so excited to see the adventures God is going to take us on! I literally CANNOT WAIT! So, I mentioned a little earlier that I'm going on staff with Circuit Riders--you might be wondering what Circuit Riders is. Well, Circuit Riders is branch of YWAM (Youth With A Mission). We go to college campuses across America and Europe, preaching the gospel and throwing these events through our Carry The Love campaign. We believe that Jesus has been misrepresented to this generation; we want to save the lost, but we also want to revive the saved. It only takes ONE person to say "yes" to Jesus and they can FLIP their university/job/city upside down. We want to inspire a generation to love like Jesus and say, "hey, you might not think you're a missionary because the Lord has you in school, but your mission field is your school!"
Thank you for partnering with me and being a part of my team. I hope that this journey will inspire and grow you as much as it will me. As my journey begins, I would encourage you to start thinking of areas in your life you might be making decisions out of fear and not faith. Maybe God has put a really crazy dream or passion in your heart too! What are ways he's asking you to step out of your comfort zone and step into audacious faith towards him? Because in life, why stay on the boat when Jesus is calling us to walk on water?

Genesis