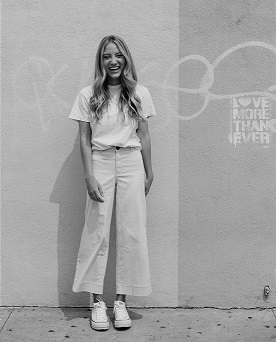 Haleigh Grundherr
Hi, my name is Haleigh :)
I am with Circuit Riders; a non-profit organization empowered by YWAM (Youth With A Mission) that exists to - "Save the Lost, Revive the Saved, and Train them all." We want to inspire our nation to love like Jesus!
Specifically I will be a part of one of their projects called Brave Love Women to help expand this global network of women on mission! Brave Love is all about bringing awareness to the global need & empowering women to catalyze change that is motivated by the love of Jesus! We believe women are called to catalyze movement across the nation.
Would you consider partnering with me both financially & in prayer to see a generation activated to bring change into their sphere of influence!??
Haleigh

You may also give by check, if you like. Please make checks payable to "EquipNet" and make sure you include my account Equip3503 in the Memo Section on the face of your check.
Please mail to: EquipNet, P.O. Box 860 Alamo, CA 94507