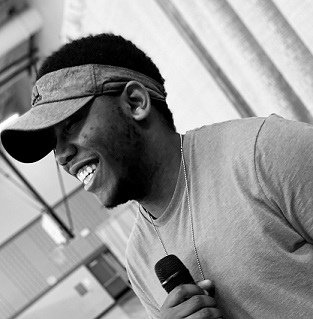 Isaiah Johnson-Fichtner
Hi!
My name is Isaiah Johnson-Fichtner. I am an African-American missionary working with YWAM, also known as, YOUTH WITH A MISSION.
YWAM is an international mission's movement dedicated to seeing the gospel of Jesus Christ presented to the ends of the earth. Those who work within the YWAM community exist to know God and to make HIM known. Students come from across the world to different cities and places to be trained and to be sent out to the mission field.
I just recently finished my DTS (Discipleship training School) this past fall/Winter Quarter. It is a 6-month program. It was one of the most intense seasons that I have been through yet. It helped define my relationship with Christ and it also helped expose the areas that I needed the most growth in. I was able to witness God transform my heart in multiple ways. HE broke me down, picked me up, and showed me just how good a father He really is. I spent a lot of days in prayer, worship, and intersession. I asked God to show me who I was in His eyes and to show me how I can live through the lens of the Father. Let me tell you, there is nothing better than letting go of your own life and giving it to Him. His plans far exceed what we, as a people, envision our lives to be. The first 3 months are heavy focused on our personal lives and seeing God break down walls and transform our minds. The last 3 months we are sent out to different parts of the world where we get the honor and privilege to see God work through us in the lives of other people.
I had the opportunity to travel to South Africa with 10 amazing people. There was so much done there its hard to even out into words. Heartbreak. Love. Shame. Guilt. Pain. Repentance. Redemption. It was all there. I saw God move more in the 3 months I was there than I have in my entire life. Unreal experiences that provoked me to do more. I saw cancer disappear, bodies healed of diseases, legs grow out, addictions be broken off and ultimately the Joy of the Lord be present. South Africa is on fire and they desire truth. The conversations had with the natives were some of the sweetest and raw moments.
There were a couple things that I learned while in this season. One, honesty is key to growth. No matter how bad your history is, keep it upfront and real. There is no one more for you than Jesus Christ. He died, shed his blood for you and for me. Even as we murdered him on a cross, HE still loved us. I am an imperfect human being. I have lied, cheated, stretched the truth, and done some things I am absolutely ashamed of. But having a personal relationship with Jesus reminds me that its ok that I am flawed. But what is not ok, is to hide and pretend that I am perfect. Two, we all have a job to do. The job being is to extend our hands to one another. To love and to serve, to care, to be selfless in the midst of living in a selfish world.
I am an African-American. I am a United States Citizen. I am proud to call this country home. What I am not proud of is how little we are doing to make God Known. I have a gift that was given to me. Salvation, eternity, heaven. All these things, all by laying my life down for the one that laid His down first. There are 3.2 billion unreached people groups that have never heard the name Jesus. Its time to go. According to a recent study. Less than 1% of missionaries are African Americans. Its time to go. Matthew 9:37 states this, "The harvest is ripe but the workers are few, so pray to the Lord who is in charge to send more laborers to the field." It's time to go.
I have been home for the last three months working countless hours so that I would be able to save and make missions my long-term goal. The Lord has changed those plans and has called me to go now. In a little less than 4 weeks, I will be embarking on a new journey, moving across the world to the western part of the US, committing to at least two years of being a full-time missionary. This is scary, exciting, ad new to me. I pride myself on being an outstanding worker and making my job or wherever I am locally my mission field. My flesh doesn't want to do this because I will be fully reliant on what I have saved and partnerships formed before I go. I have had people tell me I need to stay and work. I need to do this or that and honestly it has been exhausting. I am stepping into obedience to God and giving HIM my yes.
What will I be doing for 2+ years? I will be getting further leadership and missionary training. This will teach me to be the most effective in the field and how to use the gifts given to me to fully advance the kingdom of God. I will be staffing and leading a room of men through their own DTS journey. I will get to disciple and walk them through daily life. I will also be leading teams into different countries and seeing how God will further their gifts and voices to activate the Spirit that lives inside them. This is not a part time gig or something for charity. This is real-life activation. 3.2 billion people need to hear the gospel and it is our responsibility to tell them. For some, you can't go due to physical limits or commitments. I will be the hands and feet. For those who cannot physically go, God is still going to use you. I am asking that you go to Him in prayer and ask how you can contribute to the great commission.
As a full-time, missionary, I am responsible for raising money and to work when I am not across the world. The last 3 months I have been busting tail but I still have a long way to go in terms of being stable enough to go. I am trusting that His will is in it all. I will need living expenses, practical expenses, and obviously want to be able to enjoy rest and down time fun as well. Would you consider what it may look like to partner with me in this journey. I am not a project or someone who is begging for money. This is me stepping out in faith and obedience to do the will of the Father. I want to pave the way for young men, especially African-Americans, to use their voice. I want to see lives changed; bodies healed. Depression and anxiety gone. Chains of bondage be broken. People set free of addictions. Most of all, I want to see God move in the next generation. I am a product of a broken system, but a masterpiece of God's grace and mercy. There are multitudes of people waiting to be set free and to meet their Savior. Millions of youths that need a voice. I will stand in the gap for the one.
Please prayerfully consider partnering with me in seeing generations change and to see God's truth spread to the ends of the earth. 3.2 billion people will come to know the name of Jesus because of YOU. And if you are receiving this and you don't know who Jesus is, or you're a just a friend to me, your contribution is as equally important to me and I will see to it that you know how much you are loved.
Sincerely,

Isaiah Johnson-Fichtner

You may also give by check, if you like. Please make checks payable to "EquipNet" and make sure you include my account Equip3832 in the Memo Section on the face of your check.
Please mail to: EquipNet, P.O. Box 860 Alamo, CA 94507