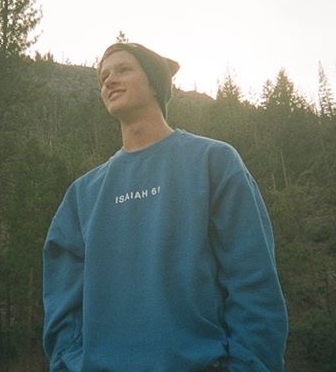 Isaiah Weaver
Thank you for showing interest in investing in what the Lord is doing in my life with Circuit Riders! I am beyond excited to be moving back out to Huntington Beach California and here's the basic overview of what I'll be doing.
Circuit Riders is a grassroots movement that is focused on the seeing the need, meeting it with love, and repeating. Super simple. Our teams go on national and international tours every year called Carry the Love which are geared towards high-school and university students and our only focus is to make Him known and to let the Holy Spirit change lives. We also have a 6 month discipleship training school every fall and January which is equipping and catalyzing the students that come to change their generation for Jesus while using their gifts and talents that God has given them.
This January I will be living in Huntington Beach and will be involved in training the new students that come in January in worship/music. I'll be sitting in their classes and will also get to know them individually and to pour into them and push them towards their callings. I ALSO might dip my toes (or honestly join, who knows) into CR Youth which is our brand new youth branch. With a growing movement there's so many unknowns and I wish I could give more details, but for now, this is all I have.
Thank you for responding to the stirring of your heart. The ministry of Jesus cannot be done alone! I am going to be sending out update letters to every person who supports me through prayer or financially as often as I can. Thanks again!

Isaiah

You may also give by check, if you like. Please make checks payable to "EquipNet" and make sure you include my account Equip3241 in the Memo Section on the face of your check.
Please mail to: EquipNet, P.O. Box 860 Alamo, CA 94507