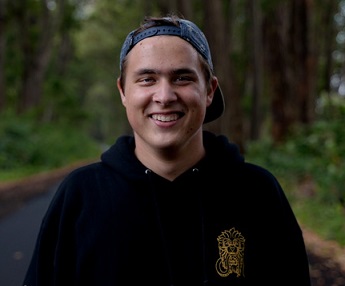 Jack Kilman
Hey Everyone!
My name is Jack Kilman and I am a long-term missionary living in Potchefstroom, South Africa, a part of an organization called Fire & Fragrance which is under the umbrella of YWAM or Youth with a Mission! These are some of my best friends in the entire world, and we have the most amazing privilege to run together and see the Great Commission fulfilled in Africa and abroad! We are here believing for a Spiritual Awakening to arise in South Africa and abroad to the rest of Africa and the Middle East.
My vision for being here is very simple -
1. THE GREAT COMMISSION (Matthew 28) - Number 1 before anything else my job is to preach the Gospel! The Gospel is the only tool I have to see the lost, saved. It is our call as Christians to be bold with the Gospel. So above everything my job is to invite people into a relationship with Jesus. Secondly, I believe God is calling me not to just stay in South Africa but always be ready on a second notice to go deeper into the nations to get the Bible to people who don't have access to it. The Bible is the only hope to disciple nations, and I believe God has called me to get the Bible to the Bibleless.
2. WORSHIP AND PRAYER - Worship and Intercession are at the forefront of what we do. Before we came, God's core word over our community was "build an altar and they will come". We intercede and worship longing to see God move in this nation. We move the heart of God through prayer. I am also a part of a lot of songwriting, as we seek to find the SOUND of revival in this nation. I believe God wants to pour out songs and melodies that unify this nation during the move of God we are in.
3. MEN'S DISCIPLESHIP - Seeing young men aged 13-24 discipled in purity and righteousness will forever remain my calling. I will always incorporate this into my life whether in 1 on 1 context or in small groups I will always long to see a generation of men rise in purity and holiness.
4. LEADERSHIP DEVELOPMENT - In this community, I have the honor of being discipled by so many incredible leaders, so I am constantly seeking discipleship and growth in leadership. God is molding me into a leader, and I want to steward that as I get older, and God invites me deeper into the lives of people. God is doing so much in this area, and I believe God has so many plans for my life.
I can only do this with your help. I rely completely on your financial support to fulfill the call of God in my life. Please pray and consider how you feel led to give and support me in South Africa!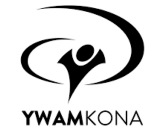 Blessings,

Jack Kilman
Fire and Fragrance South Africa
You may also give by check, if you like. Please make checks payable to "EquipNet" and make sure you include my account Equip3523 in the Memo Section on the face of your check.
Please mail to: EquipNet, P.O. Box 860 Alamo, CA 94507