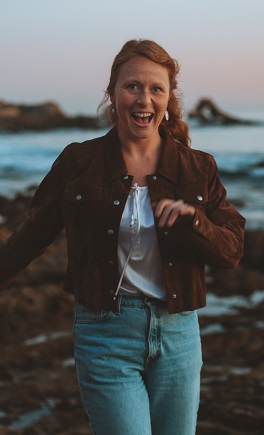 Jackie Day
Hi!!
My name is Jackie Day!
I have been serving with YWAM Circuit Riders as a full time missionary since 2017! We are based in Huntington Beach, California.
It has been my greatest joy to serve full time with Circuit Riders. Our mission at Circuit Riders is to see the lost saved, revive the saved, and for all of them to be trained and equipped with the Gospel!
Practically what this looks like is every year we go on tour across all of America, and now into all of Europe. Tour is so much fun because we get to see thousands of students and people we meet along the way encounter Jesus! Everywhere we go we find that people are ready to receive Jesus!
I also serve in our discipleship training school called Circuit Rider Experience. This is a 6-month school where young people from all over the world come and get trained in Huntington Beach for 3 months and then are sent out on our Carry the Love tour in America and Europe. It is so fun to serve in the schools and to serve locally here in Orange County and see the lost saved in our own backyard.
During the summers we do intensive training schools all over the world where we train and equip young leaders with different skills to reach the different spheres of society they feel called to.
I am also passionate about seeing those in prison reached with the gospel, as well as trained and equipped in preaching the gospel! In the past years we have been able to send small teams to a few different jails and prisons in America and in SE Asia. The hunger for Jesus inside of prisons/jails is truly inspiring. They are some of the most humble and joy filled people I have ever met.
Being a full time missionary in the last years has 100% changed my life. I am indefinitely committed to being a full time missionary with YWAM Circuit Riders. I believe so much that we have this great opportunity to see our generation reached with the Gospel! Despite what culture may say about universities being unreachable, we believe that the time is now, and that with Jesus anything is possible!
I would be so honored if you would consider investing into this mission! The mission of seeing the youth of America and the nations reached with the Gospel, and trained! I know that God has called me to do this and I am inviting you to partner with me to see this mission completed whether it be investing financially or through prayer!
Feel free to reach out at jackiedaycr@gmail.com.
Love you all,

Jackie Day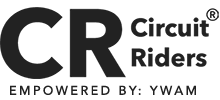 You may also give by check, if you like. Please make checks payable to "EquipNet" and make sure you include my account Equip2219 in the Memo Section on the face of your check.
Please mail to: EquipNet, P.O. Box 860 Alamo, CA 94507