James Heath
Hi my name is James Dillan Heath,
In April 2016, God radically changed my life. Since that time, I have wholly devoted myself to His Great Commission. Jesus said, "All authority in heaven and on earth has been given to me. Therefore, go and make disciples of all nations, baptizing them in the name of the Father and of the Son and of the Holy Spirit, and teaching them to obey everything I have commanded you. And surely I am with you always, to the very end of the age." After the change Jesus had just made in my life, I had to go, but where? That question would take three years to answer.
It began with me leaving everything behind in life that I had been pursuing. I moved to a new city and began serving a ministry that supplied equipment to missionaries. After two years serving missionaries, hearing their stories, and praying/supporting their causes, I was finally asked to go myself. In April I began full-time missions work in Kona Hawaii, at the YWAM base. Since then I have done work in Peru with OneNationOneDay, where we traveled around sharing the Gospel in schools, markets, and city streets, all culminating in a large stadium events that happened simultaneously in multiple stadiums, in multiple cities all throughout the country. The goal of this was to see an entire nation turn to God in one day.
From there, I spent a few months in Papua New Guinea with a small team. We focused on Bible distribution, foundational teaching, and medical care as we traveled from village to village across the country. We stayed in the villages, lived among the people, and shared the love of God and the gospel of Jesus everywhere we went. I am currently back in Kona, staffing a school that focuses on unreached people groups of the world. I will be here for three months, before leading a small team of fresh missionaries out to South East Asia. Where we will do local outreach, partnering with the efforts of native Christians in the nation. We will also be doing evangelism and Bible distribution, all leading to large stadium events where the Gospel will be shared.
None of this has been possible without the support of people who believe in the work God is doing around the world. He said "go", I said "where?" That answer seems to change frequently these days, but my God is the same, and He has been faithful to his word. He is with me always, from the cities of South America, to the jungles of Papua New Guinea. If you would like to hear more about what God is doing contact me here: jamesdillanheath@gmail.com.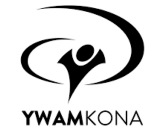 If you would like to partner with me, or feel led to support me, see the options below.
"This is eternal life, to know Him, the one true God, and Jesus Christ who He sent."