James Toombs
Hi! I am James "Poncho" Toombs,
I'm stepping into becoming a full-time missionary with YWAM (Youth With A Mission) Circuit Riders in Huntington Beach, California!
I am a part of a collaborative non-profit missions organization called Circuit Riders empowered by Youth With A Mission. The heart of the Circuit Riders is to save the lost, revive the saved and train them all. We want to pursue a generation in hopes for them to receive the love of Jesus. We want to inspire the generation to then love like Jesus!
I'm stepping in to my first DTS (Discipleship Training School) in Huntington Beach, California through Circuit Riders. My heart for missions for this time that we are in really started back in 2020 as I saw how broken our nation truly is. My heart was truly hurt for the things I saw in my own life, but around me. After months of prayer and the gift of intercession given to me from God, I knew I wanted to reach this generation. I humbly said yes to laying down my life for others if it meant I would leave so many things I love.
The Circuit Riders is a movement that focuses on colleges, universities, and high schools across America and Europe. The lord has put this generation on my heart, so in regard to reaching young adults and students now, gives me hope for the love they will spread for many years to come. Through the power of the gospel, it will empower a generation to love young adults and youth on and off their school campuses.
Would you prayerfully consider partnering with me in prayer and financially to see a generation saved across the nations?!
Thanks!

James "Poncho" Toombs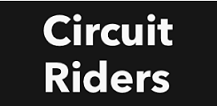 You may also give by check, if you like. Please make checks payable to "EquipNet" and make sure you include my account Equip3556 in the Memo Section on the face of your check.
Please mail to: EquipNet, P.O. Box 860 Alamo, CA 94507