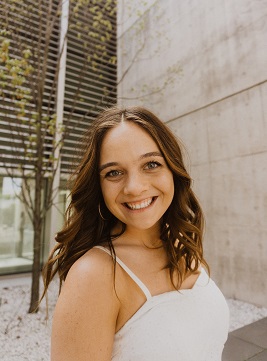 Jennifer Klinge
Hi! I'm Jen Klinge. I am a full-time staff member for Radiant School of Ministry in Kalamazoo, MI!
Radiant School of Ministry is a ministry training school that trains and sends pioneers with the heart of revival. As many schools offer training, RSM focuses on training and launching out students into their ministry calling. We first minister to the heart of God, and from that place, we minister to His people.
The need is great for finding believers that are willing to go reach the lost with the gospel of Jesus Christ in the hard to reach places. There is a generation that must be raised up, to show the unreached parts of the world that they are seen and loved by their Father.
My role will be discipling RSM students, equipping students for outreach, and building relationships with International Students. I feel so strongly that God has called me to the nations with a heart of discipleship. I believe discipleship of young adults is vital to see them growing in sharing their faith, catching God's heart for the nations, and therefore, going to the nations.
In order to see this happen, I am asking you to partner with me in prayer and finances.
Would you partner with me in training young adults and reaching the nations by giving monthly?

Thank you SO much!

Jen Klinge
You may also give by check, if you like. Please make checks payable to "EquipNet" and make sure you include my account Equip3808 in the Memo Section on the face of your check.
Please mail to: EquipNet, P.O. Box 860 Alamo, CA 94507