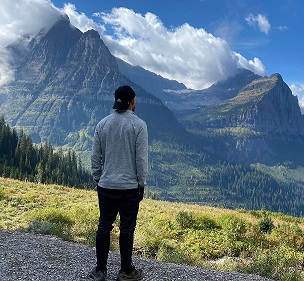 Jeremy Devers
Hi All!
I hope you're on this page because you believe in the real power of Jesus to transform lives. He's done that for me, and that's why I've given my life to see the nations encounter the true and living God.
I'm currently on staff with Youth With a Mission. Youth With A Mission is a global movement of Christians from many cultures, age groups and Christian traditions, dedicated to serving Jesus throughout the world. Through YWAM I am committing to loving the nation of Indonesia and its beautiful people. With a population of 270 million, Indonesia is the largest Muslim country in the world with some of the most unreached people groups on the planet.
Partner with me as we see transformation in the nations. We are believing for souls won to Jesus, families transformed, and for the gospel to reach the most untouched parts of our world, especially within Indonesia.
Let us believe that the best is yet to come,

Jeremy
You may also give by check, if you like. Please make checks payable to "EquipNet" and make sure you include my account Equip3675 in the Memo Section on the face of your check.
Please mail to: EquipNet, P.O. Box 860 Alamo, CA 94507