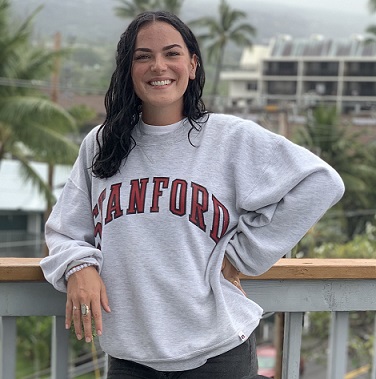 Jewell Woodard
My name is Jewell Woodard and I am a missionary at Youth With A Mission Kona.
I started my ministry with YWAM Fire and Fragrance in 2019 as a student in a discipleship training school. I quickly learned that God was calling me to missions. I have committed 2 years to YWAM Kona and am a part of a nine month bible school: Foundations for Revival and Reformation starting in September.
The goal of this school is to attain a Christ-Centred worldview through biblical teaching and God inspired communications. We learn as leaders to apply this in any sphere of society our calling leads us to. To see word and truth come together.
I am currently a part of a staff training program to better equip myself in leadership skills. This school includes lecture, and outreach in our local community of Kailua-Kona. Our outreach looks like house to house evangelism, and serving the local community, house church, ect...
We would like to see the youth of our community activated as leaders and bold for the gospel.

Jewell