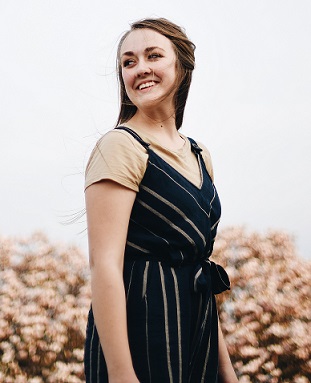 Julia Higginbotham
Hello everyone! My name is Julia Higginbotham, and I have been a full-time missionary since the beginning of 2020, in January- what a crazy year to be brought into the mission field!
I am twenty years old and am so passionate about loving the way Jesus does. I long to create family and unity in unlikely situations and to let them know that they have a seat at His table, and at mine! I am eager to see the lost saved, and chase after obedience in the Lord, no matter what it takes. Being a missionary starting at the age of nineteen has brought me through tough situations like leaving my family, moving from the Midwest, to making home on the East Coast, and uprooting to the West Coast all in the span of 10 months.
But ultimately, I know this: He is worthy of it all.
I am currently a student through a missionary school called Circuit Riders in Huntington Beach, California through YWAM.
I did my first DTS through YWAM Boston, followed by their secondary school, DBS.
Circuit Riders is a leadership training school that consists of classes Monday-Friday, with planned (and unplanned!) outreaches to evangelize to the people of California, as well as many prayer meetings, worship in our homes, and Bible Studies.
Circuit Riders exists with the goal of this:
Save the lost. Revive the Saved. Train them all.
I've witnessed and been a part of all three of those statements, and I've only been involved with this school for a couple months. I believe revival is no longer "coming" but that it's here, and this is just the beginning of it!
Luke 10:2-4 really sticks out to me during this time, as it says "And he said to them, "The harvest is plentiful, but the laborers are few. Therefore pray earnestly to the Lord of the harvest to send out laborers into his harvest. Go your way; behold, I am sending you out as lambs in the midst of wolves. Carry no moneybag, no knapsack, no sandals, and greet no one on the road."
I believe there will be gatherings of people all over the States and Nations for the sake of the Gospel, and I believe I will go. The time is now to bring in His children to see the Kingdom, the harvest is ripe! The laborers are few, and I will go.
I would be so honored to see you prayerfully partner with me as I get to see the Kingdom advancing at my own fingertips, as I get to be the hands and feet of Jesus, As I get to watch and ignite a generation on fire for the Lord.
Join me from your own homes!
Jesus, be glorified in all that I do!
May He receive the reward of His suffering.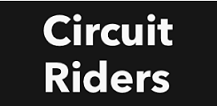 You may also give by check, if you like. Please make checks payable to "EquipNet" and make sure you include my account Equip3441 in the Memo Section on the face of your check.
Please mail to: EquipNet, P.O. Box 860 Alamo, CA 94507