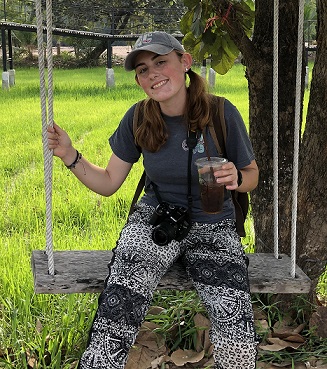 Kaelan Ahrens
Hello, my name is Kaelan Ahrens.
I am a third-generation missionary serving in my third year with Youth With A Mission's Trailblazers Discipleship Training School in Kona, Hawaii.
Ever since I was in elementary school, I have felt a call to missions. After several short-term mission trips to Colombia and a trip to Puerto Rico, I joined YWAM. As a student I traveled to Thailand and Myanmar, where I was blessed to witness thousands come to the Lord for the first time. From there, I asked God to continue with Trailblazers and joined the staff team in 2020. Not one of these things could I have ever done on my own. It is only by God's grace and the support of others that I have been able to experience all of these beautiful moments and so many more. Going forward, I have made a verbal commitment to Trailblazers for the next four years and look forward to all that God has in store for us.
As Trailblazers, we are called to blaze trails where others have not yet gone so that thousands can follow after us. Trailblazers is a team that makes up a family. We live out a life of radical obedience and joyful repentance. Our focus is to ignite and activate followers of Jesus to be pioneers amongst the unreached, and show His great love to them. We do this by training, equipping, empowering, and supporting our students to bring the gospel cross-culturally into areas that have never heard it before.
During the DTS, I have an amazing honor to serve students from all over the world and watch them fall more in love with Jesus. I get to disciple, support, and encourage my students before going with them to bring the Gospel to the nations! Our hope is that as our students begin to encounter Jesus in new ways, their hearts will long for the lost even more. To drive them to reach the unreached, see captives set free, and to watch God on the move!
With your partnership, this Trailblazer vision can be accomplished. Please consider partnering with God and me through your prayers and financial support on this next adventure. Thank you so much!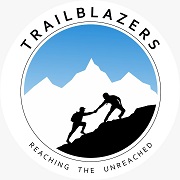 Love,

Kaelan Ahrens
You may also give by check, if you like. Please make checks payable to "EquipNet" and make sure you include my account Equip3539 in the Memo Section on the face of your check.
Please mail to: EquipNet, P.O. Box 860 Alamo, CA 94507