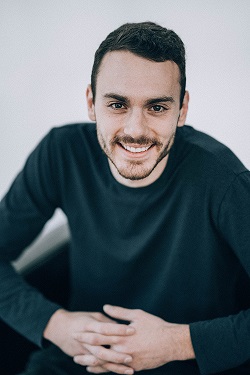 Kaleb Gunderson
Hello, my name is Kaleb! I am 23 years old and I grew up near Minneapolis, Minnesota.
After graduating from college and beginning to work in business, God has continuously grown my desire to go to the mission field. This began my senior year of high school when I gave my life to Christ and has continued through the several missions experiences I have had throughout college and afterward. The first major trip I had taken was to Turkey in 2017 and it was incredible to see the Lord moving in that country.
In the last year I have felt the Lord pulling me to leave my work in the US and do missions full time in the Middle East with an organization called Youth With A Mission or YWAM. First I will be attending a Discipleship Training School (DTS) in Kona Hawaii and then go on several months of outreach work with the long term goal of living overseas indefinitely. There are vast amounts of people who are unreached with the gospel and have little to no access to churches, Bibles, or Missionaries.
My desire is to reach as many as possible with the life changing message of Jesus's love and His finished work on the cross. My vision is to have a dynamic team of people partnering with one heart for the Lord and for others so that we can share with many who have never heard God's story.
Would you prayerfully consider partnering with me in prayer and financially to see a generation saved across the nations?

Kaleb
You may also give by check, if you like. Please make checks payable to "EquipNet" and make sure you include my account Equip3424 in the Memo Section on the face of your check.
Please mail to: EquipNet, P.O. Box 860 Alamo, CA 94507