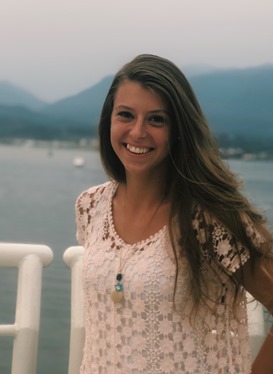 Karissa Cherry
Karissa Cherry, originally from east Tennessee, has been living and serving as a full-time missionary with YWAM Kona, based in Kona Hawaii.
There, she is on the Operations Team for the functional fitness ministry, Respect The Corners. "RTC" uses the avenue of fitness to reach individuals in the athletic world by meeting them with a practical need of physical training. RTC also is passionate and driven to see the Gospel brought to unreached people groups throughout mountain ranges all across the world, more specifically, the Himalayas.
Along with serving with the non-profit, Respect The Corners at YWAM Kona, she also works with another non-profit organization called TheHopeLine.com. TheHopeLine.com is an online, free, crisis-prevention chat service open to anyone, anywhere -including internationally! This site is a mental-health help line and focuses on helping those with suicidal ideation, sex-trafficking victims, domestic abuse, depression, anxiety, etc.!
Without the help of others giving financially she wouldn't be able to continue as a full-time missionary with these various non-profits. Please pray as you consider partnering with Karissa on a monthly or one-time donation basis. Truly every amount helps. All donations donated through EquipNet.org are tax-deductible for U.S. citizens.
Thank you!!

Karissa Cherry
You may also give by check, if you like. Please make checks payable to "EquipNet" and make sure you include my account Equip3063 in the Memo Section on the face of your check.
Please mail to: EquipNet, P.O. Box 860 Alamo, CA 94507