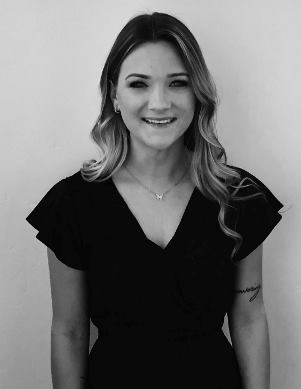 Kasie Goodfellow
In January of 2018, my life was radically interrupted as the Lord told me to step down from my position at the church I was working at and become a full-time missionary with Circuit Riders. I didn't know a single person in the organization but I knew God told me to go. When I arrived in Huntington Beach, CA for training, I was greeted by a ton of young people who were clearly passionate about making Jesus known and from that moment on, I knew I was home. Since starting out as a worship leader on both legs of the tour for the spring of 2018, I continued on as a CR student in the fall and now, I am staffing full-time. (All of CR staff lives off of full-time support).
As Circuit Riders, we believe that America will be saved. Through international tours that bring the gospel to both high school and college campuses every spring, trainings in the summer and fall such as CR Experience and 21 project, music, outreaches and even stadium gatherings, we are laying down all comfort, convenience and worldly security to reach this generation.
Being completely transparent, until joining Circuit Riders, I had more of a heart for the nations than I did our own country. I had been a few places all over the world and the need that I saw there revealed their desperation for hope. It was obvious that they would be open to anything but what they were experiencing, very different from what I saw in America. But then I met Elizabeth in Tennessee on tour with CR and my perspective changed. She is 16 years old and showed up to our worship night because her cousin convinced her to come without telling her where they were going. She clearly looked depressed and weighed down, even uncomfortable. As I led worship, I watched a couple of my team members pray over her and her demeanor completely changed until she looked like a different person. Long story short, she informed us that she had already written a suicide note and was planning to end her life that very night. She was consumed by depression and suicidal thoughts until she met Jesus in that room. She got radically saved, baptized that same night and all of her scars from cutting her arms, stomach and legs DISAPPEARED after coming up out of the water. Needless to say, people like Elizabeth are struggling all across America and they NEED Jesus. My prayer is that your heart will be gripped for the salvation and deliverance of America, as well as the nations, and that you would catalyze change in our country through investing in me.

Change has already begun but it's still only the beginning. If you have any questions, prayer requests or even want to share what God is doing in your life, please reach out to me! We're in this together.
kasie.goodfellow@gmail.com
Love,

Kasie