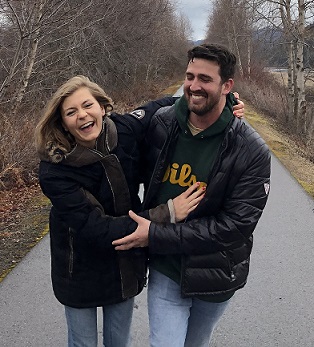 Kasim & Kat Hussain
We are full-time missionaries with Circuit Riders, which is a branch of Youth With A Mission (YWAM). Circuit Riders has built several missions platforms, projects, and campaigns to empower and train leaders, activate believers, and inspire our generation to love like Jesus.
As a couple we are passionate to see the world changed through creative solutions and the power of the gospel of Jesus Christ. Our desire is to catalyze change and see our generation revive culture through the leading and inspiration of the Holy Spirit. We believe Community is a collective of individuals centered around the presence of God, invested in the spiritual and physical growth of one another.
Together, our mission is to build such a community, obey the word of the lord, and see the world transformed by the love of Jesus.

Looking forward, we are in the beginning phase of helping plant a Circuit Rider base in Europe that will be pioneered in 2021. Our mission field is our generation, and we want to see the lost saved, people empowered to their calling and evangelism explode in Europe! We believe a Jesus movement is coming to the world and has already begun.