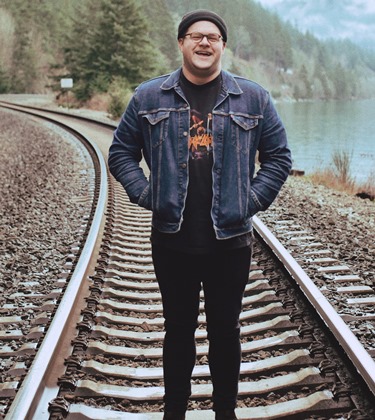 Kendall Fowler
Hi! My name is Kendall Fowler and I am a full-time missionary with Circuit Riders out of Huntington Beach, CA. I joined with Circuit Riders in January of 2014 when I heard God very clearly tell me to go and join what He was doing through this ministry.
Within Circuit Riders, I am one of the main people behind Circuit Rider Music where we write music that not only glorifies The Lord, but carries the message of "go" and the great commission. I have played along side Lindy Conant-Cofer for about 5 years now, as well as some more recent CR Music artists. In 2016, Lindy had an album come out called "Every Nation," which is literally a missionary's anthem of an album. I have been able to travel around the world with her and our band seeing countless people give their lives to missions, encounter God for the first time, and in some cases get healed of anything from a common cold to life long diseases! It is unreal to be a part of making and playing music that can touch people so deeply and show people who Jesus really is. With CR Music we've also released a project called Garage Sessions in 2018, Lindy's second full length album called Driven By Love in 2019, and were getting ready to release our first full length collaborative CR Music album featuring all of our artists Fall of 2020.
Another main focus of Circuit Riders is called Carry The Love, which is a tour every spring where we travel to college campuses around the US and some of Europe and do evangelistic gatherings, worship, and preach the gospel. Last year from January-April, we saw over 20,000 students gather, over 1,500 people respond to the Gospel for the first time, and 444 healings! It is the coolest thing to see people my age at universities all around the US encounter God, get set free from bondage, and feel the love of Jesus!
Being a part of this family and getting these opportunities with music and worship leading has truly changed my life. I so believe that my generation is ripe for encounter with God. The amazing thing is that none of us get paid to do this, Circuit Riders is a full volunteer based! We are truly missionaries to the core even while traveling around the world no matter how many people were in front of.
If you're reading this right now, I ask that you would prayerfully consider partnering with me financially so I can continue doing what God has put on my heart! God is doing something really incredible on the earth right now, and you can be a part of it with your financial support!
If you have any questions, feel free to email me: kendalltf13@gmail.com.
Thank you so much!!

Kendall

Circuit Riders Website: https://crmovement.com

Carry The Love Website: https://carrythelove.com

CR Music: https://crmovement.com/music/