Landon Hughes
Hi! I am Landon Hughes,
I am a missionary with YWAM (Youth With A Mission)
The mission of YWAM is to know God and to make God known! Students come from around the world to fearlessly pursue Jesus and be trained to be missionaries.
I did my Discipleship Training School with YWAM in Kona, Hawaii. Through this experience, my love for Jesus was completely transformed and so was my view of the role that Jesus and the Holy Spirit have in our day to day lives.
I spent my outreach in Turkey, there I saw so many addictions broken and lives transformed by the simple GOSPEL OF JESUS! Nothing more and nothing less! It put something in me to want to see God's word spread and to see missionaries and disciples made!
This summer I am interning with a ministry called "Workday" which is an outreach of New City Fellowship Church, in St. Louis. Our mission is to serve the widowed and needy and share the gospel with those being served.
Following that, I will be off to YWAM again, for further training and then will be on staff full-time with YWAM Kona Music. This is an awesome team of musicians who put on worship gatherings several times a week for the campus as well as the community.
I will be part of leading worship for thousands of students, which is so exciting because some of my most life changing experiences have been on these worship nights when I was a student. As staff I will get to facilitate and be a part of seeing countless students and Kona residents' lives transformed.
We have a calling from Jesus to go and tell the world about His goodness and His gospel. The students in DTS have answered this call in such an awesome way and will be so important in so many people's lives by just simply sharing Jesus with them. I'm so privileged to get to see them being trained and changed.
I am moving to Kona and am committed to missions for the next 9 months (at least). I believe that God is moving on the earth, and I want to be a part of it. As a part of YWAM, I am responsible for raising my own funds. Would you prayerfully consider supporting me with prayer and finances, to see Gen Z grow a passion for spreading God's truth and love wherever they go!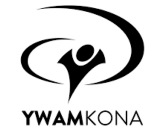 Thanks!

Landon
You may also give by check, if you like. Please make checks payable to "EquipNet" and make sure you include my account Equip3779 in the Memo Section on the face of your check.
Please mail to: EquipNet, P.O. Box 860 Alamo, CA 94507