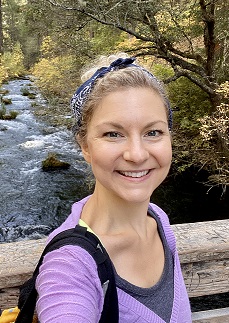 Lindsey Jenkins
Hello friends,
Thank you for visiting my page and learning a little more about me and my mission. I am excited to invite people to partner with me, through prayers and finances, on my journey to see Jesus bring transformation to the hearts and lives of people across the globe!
I am called to walk in the footsteps of Jesus, as He declared in Isaiah 61:1, "to bring good news to the poor...to bind up the brokenhearted, to proclaim liberty to the captives and the opening of the prison to those who are bound." I was once one of the spiritually poor and brokenhearted, held in captivity to emotional pain, addictions and mental torment. I made a mess of my life BUT JESUS brought restoration and healing through personal encounter with Him and healthy connection with the Body of Christ. As I share my testimony of God's faithfulness in my life I've seen it bring hope and healing to the lives of others. I long to see people from every nation set free from bondage and equipped to not just survive in life, but THRIVE!
It has been a desire of my heart for sometime to dedicate myself to full-time ministry, but it was not until 2020 that the Lord led me to pursue full-time school for further equipping, training, and activation. This fall I will start my 3rd and final year of school at BSSM. As a 3rd year student I will be working with Arise Global. The vision of Arise Global is twofold - to equip and strengthen the global body of Christ to Arise and Shine to reveal the glory of God across the whole earth, and to create community, connection and resources for a new wave of Kingdom-minded missionaries empowered and equipped to bring revival around the world.
I am thrilled to see God bringing the desires of my heart to fruition as I get to participate in the amazing work being done through Arise Global. I will have the privilege of ministering to the body of Christ worldwide and to missionary leaders from around the world. I will be activated in prophecy, discipleship, leadership development, and teaching through ministry trips, weekly prophetic sessions, and BSSM Bible classes. I will also have the opportunity to help disciple and train believers in revival through online and in-person Kingdom culture schools. I will also be helping to train and equip missionaries in how to be fully funded and fully effective in missions, and provide community and equipping to a new wave of Kingdom-minded revivalist missionaries across the globe. This year we will be ministering to five nations, including Romania and East Asia through hybrid online/in-person discipleship schools.
I am asking that you would prayerfully consider being part of the team I am building to partner with me specifically over the next 9 months (August 2022 through May 2023) through monthly donations. Of course, one time donations are greatly appreciated as well! Your donations are tax deductible.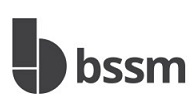 Lindsey
You may also give by check, if you like. Please make checks payable to "EquipNet" and make sure you include my account Equip3896 in the Memo Section on the face of your check.
Please mail to: EquipNet, P.O. Box 860 Alamo, CA 94507