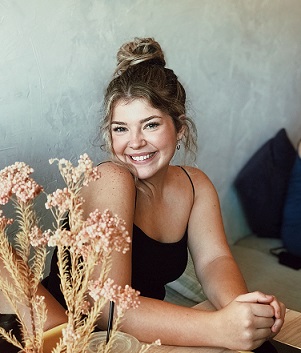 Logan Meador
My name is Logan Meador, I am 23 years old, and I am a full-time missionary with YWAM Circuit Riders.
I felt the call of God to be a missionary at a very young age, and I am stepping out in faith to be a part of Circuit Riders full time. We are based in Huntington Beach, CA, and we hold a training session in the fall to equip new students to reach their generation. We equip in the areas of music, media, and communication. As a whole, our goal is to reach the universities with the gospel of Jesus Christ. We travel all over the United States and beyond, preaching the gospel, holding worship nights, and empowering this generation to love like Jesus.
On tour this last year, we saw some of the craziest testimonies happen, from people being healed, to radical salvations. I have high expectations for the coming years. I found out about Circuit Riders from a group of them coming through the place that I lived in the spring of 2019. The fire, passion, and love that they each carried sparked something in me, to see Jesus be exclaimed in my generation. Now, I am a full time worship leader with them during tour, helping in the training portion of music, and leading in many other areas.
I am very excited to see what God does in the coming years!
Logan