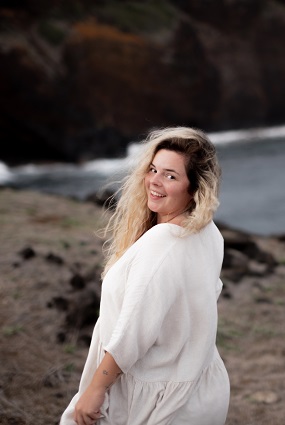 MacKenzie McManus
Hi! If you don't know me I am MacKenzie!
I am currently 21 years old pursuing a life of full time ministry! Most of you know but if you do not know I packed up and left Tennessee to train to be a staff member of a Discipleship Training School (DTS) in Kona, Hawaii. I am working with Youth With A Mission, the school that I attended in 2019-2020. I have been on the island since June first doing a leadership training school and then in October I did a training school to prepare me to do long term missions in the nations. Over the past 2 years I have really felt a tug from the Lord to pursue missions full time because there are so many people that have never even heard the name of Jesus. God has gripped my heart for the lost and I am now giving my life to making His name known among the earth.
Starting in January 2022 I will be staffing the winter Fire and Fragrance DTS where I will serve and lead students into their callings. We will receive between 300-400 students that we will spend all of our time with; teaching, training, and discipling until March. We will train and equip them in every way possible to look, act, and love like Jesus. In this time I will be living in a room with 9 girls where I will be helping them process, guiding them, and loving them throughout the whole lecture phase. In March I will lead an outreach team to a different nation where we will do different types of ministry and put into practice all that we have learned during the lecture phase. We will be serving and loving people as the hands and feet of Jesus for 3 months.
The community that I am a part of is mainly focused on raising up, training, and sending out young people to do whatever the Lord has called them to do. We are completely centered around prayer and worship, we do nothing without it, and we are nothing without it. We want to see the great commission fulfilled in our day and for every unreached people group to hear about Jesus. With this great commission at the forefront of our organization I have seen, heard, and felt the call to go. God has invited me to see His name be made known in India and I have said yes. I will be moving to India with a team of 10 next September to pursue the Lord in the nations and bring heaven to earth in that nation. We will be learning the Hindi language, joining with a local church and working on sending out Indians as missionaries. India has the largest population of unreached people groups in the world and we want to see that changed with the Gospel of Jesus. My mission is to extravagantly love the Indian people and see this dark nation transformed by Jesus.
I am looking for prayer partners and financial partners in this season to support the ministry Jesus has called me to do. I am looking for people to come alongside me and help me to be the hands and feet of Jesus. I do not get paid as staff here at YWAM so I fully rely on monthly support to pay for my housing, food, transportation, and other normal life things. By supporting me financially you are helping me to live a sustainable life that will help me prepare and learn all I need to before I lead a team and go into the nations. I'm looking for 15-20 people to join my team and commit to donating $10, $25, $50 or $100 monthly. Your donation helps me out so much to complete the work of the Lord. Most importantly I am looking for prayer partners to provide spiritual covering over me and backing my ministry. If you want to be praying for me so important things are:
- I would learn more and more about God, prayer, and the Bible.
- that I would become the best leader that I need to be.
- My heart would be ready to fully love and serve the Indian people.

All in all, thank you so much for supporting me in the past, or considering supporting me. You all help me to fulfill the great commission and make disciples of all the nations! I appreciate you so much and I'm so grateful for you, more than you may know. I can't wait to update you on all the Lord is gonna do and I can't wait to see you again!
MacKenzie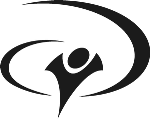 You may also give by check, if you like. Please make checks payable to "EquipNet" and make sure you include my account Equip3586 in the Memo Section on the face of your check.
Please mail to: EquipNet, P.O. Box 860 Alamo, CA 94507