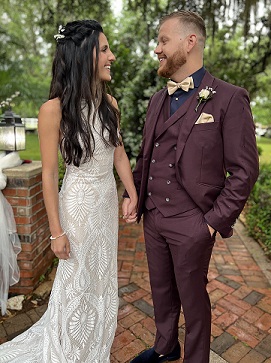 Marcus & Shelby Burrell
Beloveds,
Shelby & I are newlywed ministers of the gospel of Jesus Christ. After almost three decades of trying to make our own way in life, God captured our hearts for Him & the truth of who we are in Him. A couple years before getting married we each committed to picking up our crosses to follow Him wholeheartedly. Once we stepped into our own journeys of becoming devoted and surrendered disciples, God led us into a covenant journey with each other and with Him that has brought greater revelation of dying-to-self and living surrendered to glorify our Father.
We have been serving as leaders in our local church in St Petersburg, FL (Threshing Floor Church) as well as partnering with other local St. Petersburg churches & ministries contending for revival in the Tampa Bay area. Our hearts' desire is for revival. Personally, locally, and nationally. A worldwide Holy Spirit encounter, making disciples of all nations. To know God & make Him known. To take part in a revolutionary outpouring of our generation, a wave of apostolic reformation, restoring the foundation of the church in unity, preparing the Bride of Christ with purity & righteousness, awaiting the return of the King of kings & Lord of lords.
Shelby & I are called to "full-time" ministry. In other words, our career path is solely being the hands & feet of Jesus. Going wherever He leads us to go; doing whatever He leads us to do. Although we primarily feel called to the church, ministering to the body of Christ, we also have a heart for missions. We are affiliated with Youth With A Mission (YWAM), the largest missions organization worldwide & will be attending a discipleship training school (DTS) with YWAM this summer at a base in Tyler, Texas.
We're excited to grow more with the Lord & share His love in any way he calls us to. Planting seeds & spreading life everywhere we go. We know we aren't meant to do it alone but through partnerships & friendships growing & supporting each other. We are excited to see how God orchestrates His provision through the generosity of His Church via prayers, financial aid, governmental (Ekklesia/Church) assistance, etc.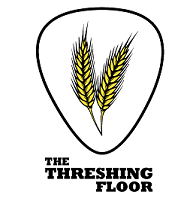 We'd love to connect with you to see what God is doing so please don't hesitate to reach out to share & pray as we, together, fulfill the destinies of the children of God.
Love & Blessings,

Marcus & Shelby Burrell
You may also give by check, if you like. Please make checks payable to "EquipNet" and make sure you include my account Equip3299 in the Memo Section on the face of your check.
Please mail to: EquipNet, P.O. Box 860 Alamo, CA 94507