---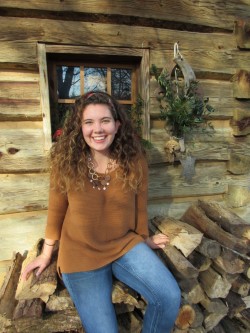 Meredith Jordan
My name is Meredith and I am a student and missionary with Bethel Church. After completing a season working as a missionary with Circuit Riders, I felt called to attend Bethel School of Supernatural Discipleship which is committed to training, equipping, and deploying revivalists who are committed to seeing the world around them transformed.

Christ's mandate to us is that we make disciples; therefore, during my time spent at Bethel my focus will primarily be to deepen my understanding of discipleship to better teach and train others of their identity in Christ. I am passionate about partnering with God to see my generation become spiritual leaders who know the love of Jesus and who bring His presence to their own spheres of influence.

I am currently building a team of investors who will give $1,000 a month which will help fund national and international mission trips, training fees, and living expenses. Would you prayerfully consider joining this team of monthly investors, or contributing a one-time gift?