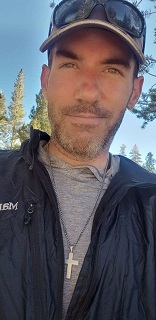 Michael Canaris
My Name is Michael Canaris. My ministry is volunteering to help secure the next generation of young disciples of Christ by supporting the Calvary Chapel Bible College in Ensenada Mexico. My roles include Equipment acquisitioner, maintenance, Water systems administration, and Lead IT administrator.
Please help me support the school me so I can better support the schools needs which in turn increases the living conditions for the students.
Michael

You may also give by check, if you like. Please make checks payable to "EquipNet" and make sure you include my account Equip3831 in the Memo Section on the face of your check.
Please mail to: EquipNet, P.O. Box 860 Alamo, CA 94507